TOP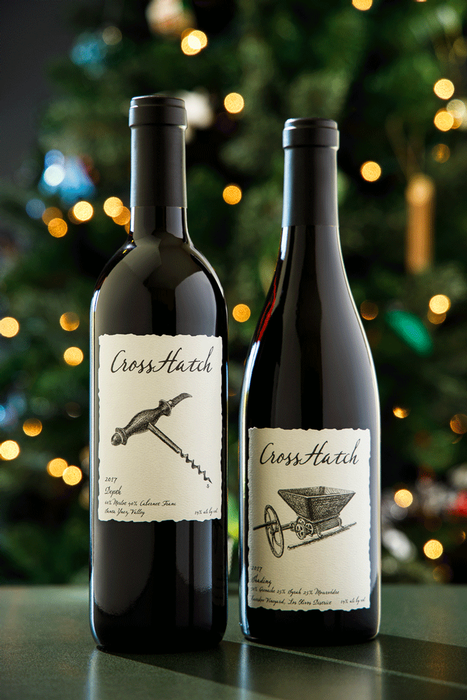 Red Wine Holiday Gift
1 Bottle 2017 CrossHatch Shading + 1 Bottle 2016 CrossHatch Depth
Gift Includes 1 Bottle of Each:
2017 CrossHatch Shading, Santa Ynez Valley
(50% Grenache, 25% Syrah, 25% Mourvedre)
These three varietals are co-fermented to produce a profound, deeply shaded garnet blend that exhibits aromas of ripe plum and black currant with a hint of leather. Flavors of black cherry cola and spice such as cinnamon and pepper collaborate to create a beautifully constructed balance on the palate. The richness of this wine is carried all the way through its finish and leaves lingering flavors of sage dried cherries.
2016 CrossHatch Depth, Santa Ynez Valley
(60% Merlot, 40% Cabernet Franc)
The co-fermentation of these two Bordeaux varietals yields contrasting flavors of soft baked plum, and vibrant, spicy earthiness of radish and root vegetables. The rich and velvet-like palate feel of the Merlot blends beautifully between the rugged and organic feel of the Cabernet Franc. This blend reveals its unique power mid palate, and gently winds down into a delicate and mellow finish.